How much?
The nitty-gritty of my freelance copywriting rates.
What is the price to be paid for just the right words being carefully selected and then woven into relevant and captivating copy or content that makes your message worth reading?
Unfortunately, I can't provide you with a one-price-fits-all fee because every assignment is different. Every client is different. Whatever it is you need, whether for a brochure, web pages, an advertorial ... is tailored specifically to your requirements.
My rates, however, fall well within those suggested by the
pro-copywriters network
, of which I'm a member. By clicking on the link, you will also discover why using the services of a professional copywriter should be seen as an investment, not a cost. And just what it can take to produce great copy.
"If you think it's expensive to hire a professional, just wait until you hire an amateur..."
Red Adair
Most assignments are charged on a per-project basis. That way (providing nothing changes during the process), you will know the final cost of the work right from the start and so have no nasty surprises at the end. This will cover all initial preparation work (the brief etc), any research that needs to be undertaken, all creative and writing time with up to two sets of revisions after the first draft and finally the supply of the finished copy. Although I don't have an individual price list, below is a guide around which a project fee is based. The actual fee will, of course, depend on exactly what the assignment involves.
| | |
| --- | --- |
| Copywriting - Full-Day rate (8 hours) | £260 |
| Copywriting - Half-Day rate (4 hours) | £140 |
| Copywriting - Minimum assignment fee | £70 |
| Copy-Editing and Picture Searches/Research | £28.50 per hour |
My rates for
smaller copywriting assignments
(those taking less than four hours to complete) are
charged pro rata, based on my half-day rate.
For these assignments there is a minimum fee of £70.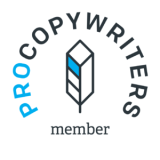 WOULD YOU LIKE YOUR AUDIENCE CAPTIVATED AND INSPIRED? YES? THEN LET'S HAVE A CHAT
My copywriting Terms and Conditions
will apply to all assignments.
© Andrew Baskott 2019. All Rights Reserved.