My freelance Copywriting services
I am happy to write on almost any subject (within reason), but the areas where I have a particularly strong interest, knowledge or writing experience, are...
Architecture - from heritage locations to modern developments
Countryside services, Agriculture and the Environment
Garden design, Garden locations, Garden products and services
the Great Outdoors - UK places, outdoor products and activities
Photography - photographers, photographic services and accessories
Property, leisure and lifestyle
UK Travel and tourism
What can I say? Your words took me on a journey. I was fully engaged and absolutely loved the writing style!
Toni-Ann Bird, Director,
Guild House Estate Agents
WHATEVER YOUR SECTOR, I CAN PROVIDE YOU WITH COMPELLING AND ENGAGING COPY FOR...
Advertisements
- creating straplines, taglines, pay-per-click ads and print advertising copy
Advertising Features/Advertorials
- written in an editorial style this is copy that informs while at the same time promote and sell your service or product
Articles & Features
- writing informative articles and illustrated features for print and online
Brochures & Leaflets
- well-crafted words complemented with great images creating a brochure or leaflet that just can't be ignored
Case Studies
- An in-depth piece of PR writing showing the benefits of your products/services through the words of your customers
Direct Mail
- with only 2½ seconds to grab attention (according to Royal Mail), Direct Mail copy has to be well-written and engaging from the start
Newsletters
- writing an informative/entertaining editorial pieces for your staff or customers
Press Releases
- writing so that your message is more likely to be used by more editors and so seen by a wider audience
Product Descriptions
- written to engage with potential customers and make a sale
Sales Letters
- as long as necessary and written in an appropriately persuasive tone of voice with a strong call-to-action
SEO Articles
- Articles written with the aim to boost your search rankings with google and the like
Web pages
- from a single page refresh to writing content for your whole site
And if you're looking for something not shown or you're not quite sure what you need, let me know, for I may still be able to help. Or if not, at least try and suggest someone who might.
MY OTHER CLOSELY RELATED SERVICES
Copy-Editing |
Here I can add a little polish to the words you've already written. I don't rewrite your words nor add any more, but simply check what you've written makes sense and provide help where it doesn't. I'll also check for any errors (spelling or grammatical) and highlight where they occur.
I may also suggest where you could shuffle the sentence/paragraph order around a little to improve flow or emphasis. Since, to slightly rephrase a line by the late, great Eric Morecambe, you might be "using all the right words, but not necessarily in the best order." And, finally, perhaps offer you some suggestions for extra information you may wish to add.
Picture Searches / Research |
If you need a specific image or images to accompany the copy I've written for you. Or simply want some advice on how best to use some already chosen images, please let me know, for it's all part of the service I offer. I can source pictures (and illustrations) from a variety of online libraries as well as from my own extensive collection of images. You can find out more about my photography services
here
.
... forty years of life and work summed up in one thousand words, which flow together and read beautifully! That, Andrew, is very clever and thoroughly well done.
Frank Lawley - author and, together with his wife Marjorie, the owner and creator of the gardens of Herterton House, Northumberland.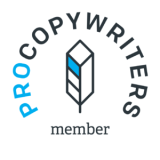 LIKE ME TO WRITE SOME COMPELLING WORDS FOR YOUR NEXT PROJECT? LET'S CHAT

I can work with you wherever you're based. Whether that's here in Northampton, in Northamptonshire, the East Midlands or beyond.
My copywriting Terms and Conditions
will apply to all assignments.
© Andrew Baskott 2020. All Rights Reserved.