My freelance Copywriting services
I am happy to write on almost any subject (within reason), but the areas where I have a particularly strong interest and relevant writing experience, are...
Architecture (heritage locations & contemporary developments / design)
Countryside, Environment and anything connected with the Great outdoors
Gardens/Garden design
Historic places and attractions/History
Photography - the vision and the technical
UK Travel and tourism
WHATEVER YOUR SECTOR, I CAN PROVIDE YOU WITH COMPELLING AND ENGAGING...
Advertisement copy
- creating straplines, taglines and advertising copy
Advertorial copy
- written in an editorial style this is copy that informs while at the same time promote and sell your service or product
Article & Features copy
- writing informative articles and illustrated features for print and online
Brochure copy
- well-crafted words complemented with great images creating a brochure or leaflet that just can't be ignored
Case Study copy
- An in-depth piece of PR writing showing the benefits of your products/services through the words of your customers
Direct Mail copy
- with only 2½ seconds to grab attention (according to Royal Mail), Direct Mail copy has to be well-written and engaging from the start
Newsletter copy
- writing an informative/entertaining editorial piece for your staff or customers
Press Release copy
- writing so that your message is more likely to be used by more editors and so seen by a wider audience
Product Description copy
- written to engage with potential customers and make a sale
Sales Letter copy
- as long as necessary and written in an appropriately persuasive tone of voice with a strong call-to-action
SEO Content
- written with the aim to boost your search rankings with google and the like
Web page copy
- from a single page refresh to writing content for your whole site
White Paper copy
- writing in a detailed and informative way for your particular business sector without the sell-factor
And if you're looking for something not shown or you're not quite sure what you need, let me know, for I may still be able to help. Or if not, at least try and suggest someone who might.
MY OTHER CLOSELY RELATED SERVICES
Editing |
Here I can add a little polish to the words you've already written. I don't rewrite your words nor add any more, but simply check what you've written makes sense and also for any errors (spelling or grammatical). I may also suggest you shuffle the sentence/paragraph order around a little to improve flow or emphasis. Since, to slightly rephrase a line by the late, great Eric Morecambe, you might be "using all the right words, but not necessarily in the best order." Or I could offer some suggestions for extra information you may wish to add.
Photography |
See my
Photography
page for full details. I can work on either a commissioned basis, creating bespoke images for your project. Or I may well have suitable images already on file. Failing that...
Picture Searches / Research |
If you need to look further afield for a specific image or simply want some advice on how best to use some chosen images with the copy, please let me know, for it's all part of the service I offer.
"...forty years of life and work summed up in one thousand words, which flow together and read beautifully! That, Andrew, is very clever and thoroughly well done."
Frank Lawley - author, owner and creator of Herterton House gardens in Northumberland.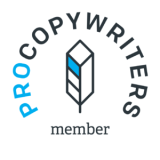 I'd love to hear from you, so please

GET IN TOUCH

for some great copywriting that can make a real difference. I can work with you wherever you're based. Whether that's here in Northampton, in Northamptonshire, the East Midlands or beyond.
My copywriting Terms and Conditions
will apply to all assignments.
© Andrew Baskott 2019. All Rights Reserved.