Copywriting
When it comes to crafting words that will captivate and inspire your audience,
WHAT YOU SAY AND HOW YOU SAY IT CAN MAKE ALL THE DIFFERENCE...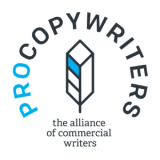 So let me make that difference for you. As a freelance copywriter, I find just the right words to provide engaging, informative and persuasive content. Content that will make your message shine.
Whether you call it copy or content, I craft words for use in a whole host of ways, such as advertising, brochures, articles, sales letters ... to name but a few. In print and online.
For words that can make a real difference to your message, I can help. Whatever it is you need to say.
Find out how in the pages below.