My Copywriting Rates for 2020
Just how much does a diploma qualified freelance copywriter charge? Here, I shine a little light on how I work and what my copywriting services might cost you.
How much will my copywriting services cost you?
The answer? Not nearly as much as you might think. Especially when you consider the expertise and value I'll bring to your project. Not to mention the time and hassle I'll save you too. In fact, you'll think they're a bargain.
As an experienced writer, I bring you clear, original copy that's highly readable at an affordable price. I'm a member of the ProCopywriters' Network and according to their
2020 survey of copywriters
, the average UK copywriting day rate is around £380.
As a comparison, you'll find my day rate is a
very affordable £260
. In anyone's money that's a fair and reasonable rate for writing that gets you noticed, saves you time and brings added value to all that you do.
If you think it's expensive to hire a professional, just wait until you hire an amateur.
Red Adair
HOW I WORK
I work on a project-by-project basis because every assignment is different. If you really want me to, I can charge by the hour. But I prefer to charge on a project fee basis. Calculated around my day rate, a project fee takes into account every aspect of the assignment. It also gives you the benefit of knowing the exact cost of the job from the very start. A project fee generally includes:
• Preparation of the project's brief
• Research
• Creative processes and all writing for a first draft
• Two sets of revisions (if needed)
• Final checks
• Delivery of completed project as a Word document or pdf
MY COPYWRITING RATES FOR 2020
My fees are based on (but not limited to): how detailed the brief is, how urgent the work is, the word count, the complexity and how much time it will take me to research, create and write what you need.
| | |
| --- | --- |
| Copywriting - Full-day rate | £260 |
| Copywriting – Half-day rate | £160 |
| Copywriting - Minimum chargeable fee | £80 |
| Copy-Editing of your Printed materials or Website (minimum fee is £35) | £65 per 1,000 words |
Set out below is a rough idea of cost for each of the writing services I offer. Each price shown is based on an example word count. Because word counts and requirements will always differ, these prices are not set in stone. So, for your very own bespoke quotation based on
your
writing requirements, please
get in touch
.
YOUR BASIC GUIDE TO MY WRITING SERVICES WITH PRICING EXAMPLES
Each writing service price is based on the example word count shown in brackets.
Print Advertising Features / Advertorials - (price based on 1,000 words)
from £210
Articles & Features for Publications/Newsletters (500 words)
from £120
Print Brochures - folded or multi-page (1200 words)
from £260
Case Studies - Print or Website (400 words)
from £165
Direct Mail Sales Letters: (500 words / 1,000 words)
from £155 / £255
Postcards, Leaflets & Posters (200 words)
from £80
Press Release - includes 1 interview but no distribution (250 words)
from £115
Product Descriptions | Short, medium or long descriptions with keywords
from £14.50 each
Stand alone fully researched SEO Articles (600 words)
from £180 *
Taglines, Straplines & Slogans
from £195
Website package: 4 pages - Home, About, Services + 1 page of your choice
from £600 *
Each additional web page (up to 400 words)
from £125 *
Single web page (up to 400 words)
from £165 *
Single web page WITH NO SEO (up to 400 words)
from £100
* Includes SEO - keywords, page title tags, alt elements and meta descriptions
Urgent Deadlines:
These are best avoided if at all possible. Because if I have to cram your project into a short space of time, the harder it is to produce my best work. Good writing often needs a little breathing space in which to be tweaked into being the best it can be. So, the more time available, the better. That said, I will always work to your ideal schedule. However, if your project does have a tight deadline and means I'll have to work evenings or at the weekend to meet it, then I will charge you an extra 35% for this. You will also have to pay the full fee in advance before I can start writing.
My copywriting Terms and Conditions
will apply to all projects.
CLEAR, FRESH, EVOCATIVE WRITING WITH CHARACTER AND IMPACT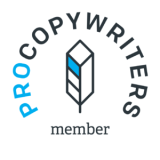 © Andrew Baskott 2020. All Rights Reserved.