Get In Touch
ANDREW BASKOTT | FREELANCE COPYWRITER, WRITER & PHOTOGRAPHER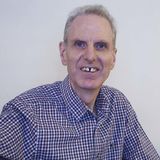 If you already have a project in mind or would just like to find out how we might work together, then please drop me a line using the form below. I would love to hear from you.
I will always try to get back to you the same working day if possible.
My usual working hours are: 8.30 a.m to 5.30 p.m, Monday to Friday.
Address: 1 Haddon Court | Tilbury Road | Northampton | NN6 8BX