Is 'Free' really the bargain you think it is?
WHY USING FREE PICTURES WITH YOUR COPY IS NOT ALWAYS YOUR BEST OPTION
Everybody loves something for Free.
Take your blog and social media posts. I think it's a pretty safe bet, whether written in-house or through the services of a copywriter, that they feature pictures downloaded from a Free-to-use online picture library.
And why not? They're the perfect, cost-free, way of adding a bit of visual interest to break up the words. Obtaining them is pretty easy. There are millions of pictures to choose from. And every business is doing exactly the same. Just as I have for the header of this post.
But what about paying to use a picture? If it's something you've never even considered, then perhaps you should. Because sometimes 'Free' comes with an unexpected catch.
The Good, the Bad and Bloody Awful
For the header image of this blog post I used the popular Free picture site,
Pixabay
. Using the search term 'money concept', I had 256 images (photos and illustrations) to choose from. Although it has to be said the quality ranged from good to bloody awful. Of which there were plenty of the latter.
But I must admit, the shot I've used is actually quite good. It's a simple (if
slightly out of date), semi-abstract image that's been well-composed and can be easily cropped. Which is why it'll have been used countless times before. For many different purposes by many different businesses.
And here lies a potential problem. Because no matter what subject you're looking for, you will naturally only choose from the best pictures available. Just as everyone else will. And in some cases your choice of the 'best' may be very limited indeed. A scenario made even worse if a popular search term has been used.
Which is why you can often see the same images being used again, and again, and again.
For your company's general blog or social media posts that's not usually much of a problem. But for other uses, when something more original is called for, it most certainly can be.
Unexpected Consequences
What is it they say about familiarity...? Surprising as it may seem, that repeated use can bring with it some unexpected, and potentially damaging, consequences. Especially if used for a glossy brochure, or a press advertisement or your website's homepage, say. Here, the more original the image, the more effective you will be in meeting your aims.
For an often seen image may cause confusion as to who or what is being promoted. It may even have been used to promote a product that, to borrow a well-known phrase, 'you'd rather be dead in a ditch' than be associated with. Or, perhaps worst of all, your main competitor could be using the same (or a very similar) picture as you. And if you think that couldn't happen...
Dell and the Identical Model
In the summer of 2004, US computer technology giant, Dell, ran a major online 'Back-to-School' promotion. And so too did Gateway (now Acer), one of their major competitors. Both used an image featuring the same female model prominently set against the same college backdrop. And while the composition of their respective pictures differed very slightly, the model's dress and styling was exactly the same for both.
It was not a good start to a major promotion, and embarrassing for both brands, to say the least.
So, what's the answer? How can you bring some originality to the images you use when promoting your business? You have several options.
The Bespoke Option
The most obvious is to commission the photography yourself. This will ensure originality is guaranteed. Bringing you total control over the type of images you want. And how you want to use them. All great stuff, but this option often comes at a price that puts it out of reach of many small businesses. That said, if you can find the budget, it's one worth considering all the same.
So, what can you get that's a bit cheaper? Well, there's royalty-free and rights managed. So what are they? They are, in fact, two types of image licensing, with one bringing you greater benefits than the other.
The Royalty-Free (RF) Option
This is the most common license type for microstock. With royalty-free images you have the legal right to use the image(s) for a one-off fee. And without any ongoing royalty payments to the copyright holder. Hence the name. However, you don't have exclusive use of the picture(s). You're only paying for the right to use them, but other buyers can also purchase the same rights as you. And so there is still the risk of pictures turning up where you'd rather they didn't. With a competitor for example. But there are benefits too:
• Pricing is based on the file-size of an image. Allowing you flexibility in your picture budget.
• There is a far wider choice of images available and their quality is improved considerably over 'Free'.
• You are free to use the image(s) as many times as you wish. In as many different projects as you wish.
• There are no geographical or time of use restrictions.
• Pictures can be used for products intended for resale within specified publication/distribution size limitations - for example up to a maximum of 50,000 copies. With some microstock agencies, you can extend a licence for an additional fee.
The Rights Managed (RM) Option
Although often thought of as more expensive and restrictive than royalty-free, it does have many advantages. And, in some circumstances, can be cheaper than royalty-free. It all depends on how you want to use the image(s). It's true that you have to provide very specific details on how you intend to use an image, but here's why Rights Managed licensing could be your best option:
• You've millions of images to choose from. Leading library, Alamy, has 185 million pictures on file. Most of them Rights Managed.
• And as photographers invariably only make their best images available for Rights Managed use, the choice of quality images is far greater than it is for 'Free' or Royalty-Free pictures.
• You can request usage rights not available with RF images.
• Including, Exclusive Rights. If available, it means no competing use of the image can be obtained during your exclusive licence period.
• Pricing is dependent upon the exact use you intend for the image and so there are no print run/distribution size restrictions.
• In many cases you will be able to find out about how a picture has been used in the past. And so help you make a more informed choice when selecting an image.
Whichever option you choose when searching for images to accompany your copy - whether that's 'Free', Royalty-Free or Rights Managed - the important thing is to base your decision on the intended purpose of the picture. Just how important is it to what you are saying with your copy. Because, as already mentioned, some messages are far more important than others. This is important when you're doing the searching yourself. But, if you're using the services of a copywriter, make sure they are as well.
As someone who has spent 20 years as a freelance landscape and location photographer I have an extensive knowledge of what makes a great picture. How to find them and, perhaps, just as importantly, how to use them. And I have links with some of the UK's leading picture libraries, because I've supplied many images to them over time. So, if you ever need help you with your picture searches, please let me know. And I'm more than happy to offer some general advice if you ever need it too.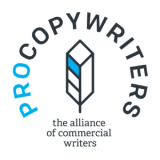 © Andrew Baskott 2020. All Rights Reserved.