About Me
ANDREW BASKOTT | A CREATIVE COPYWRITER FOR WHEN YOU NEED JUST THE RIGHT WORDS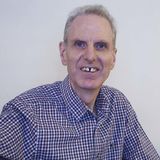 Words. Where would we be without them? Well, you wouldn't be reading this for a start!
There are almost 200,000 of them in the English language and the average native English speaker has around 20,000 active words in their vocabulary. Whichever way you look at it, that's a lot of words. So how do you find just the right ones to use when it comes to writing great copy and content for your business?
This is where I can help you. As a creative freelance copywriter, I'll find just the right words and then carefully weave them into compelling and creatively written copy. Because only the right words work.
Andrew writes with precision and great energy. He has a wealth of creative ideas that he can translate into copy that's persuasive, accurate and interesting to read. If you're after copy with character, charm and impact, Andrew is your man.
Lucy Van Biljon, freelance copywriter
and tutor with the
College of Media and Publishing
I've always loved words - their origins and their uses - which is quite useful for a copywriter. I also sometimes write for magazines. And, for twenty years, I've been a freelance landscape and location photographer. But an old back injury has forced a change of direction upon me. Away from photography and into making copywriting my main focus. Something I'd never imagined doing until now, but I love every minute of it.
What can I say? Your words took me on a journey. I was fully engaged and absolutely
loved the writing style!
Toni-Ann Bird, Director,
Guild House Estate Agents
• I have a
Diploma with Distinction in Copywriting
from the
College of Media and Publishing
• I am also a member of the
ProCopywriters Network
- The Alliance of Commercial Writers
• And I'm professionally insured with
Policy Bee
covered for Professional Indemnity and Public Liability
It's certainly a strange route that has brought me to the world of copywriting. One that I could never have predicted nor planned.
A long-standing injury to my spine from doing Triple-jump in my first year at secondary school way back in 1975, finally beat me. After 40+ years of pain and discomfort, I was finding it ever harder to undertake photographic shoots at the rate I was. A major change was needed.
And writing seemed the obvious choice. I was already writing the odd feature and illustrated article for various UK magazines - consumer and trade, and really enjoyed the whole process - the research and writing. But I also fancied a new challenge. And copywriting fitted the bill perfectly in both respects.
So here I am!
Copywriting is often about telling a story, a skill that I've honed with my magazine writing. And I currently have around 30 pieces to my name. These include 18 illustrated articles (10 for one major magazine series), covering topics as diverse as gardens, photography, history and travel. And yes, just in case you're wondering, all the photography you see on this site is mine. Just to make it a little different from most copywriter websites.
With a background that's also covered publishing and direct mail as well as print and design project management, words have been a recurring theme throughout my working life in one form or another. Which all adds up to some invaluable experience for the varied world of copywriting.
Why hire me? Well, I'm a qualified copywriter (diploma with distinction) and have a proven ability to write with several UK trade and consumer magazines. I genuinely enjoy researching topics (try writing a magazine article without research). And I'm a copywriter who can bring you copy with character. Bringing you the power of words to your business. Whatever you need to say. However you need to say it.
If, on the off-chance you would like to know more about my photography, please take a look at my other website
andrewbaskottphotography.co.uk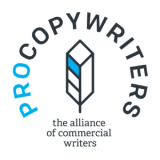 TO SEE WHERE JUST THE RIGHT WORDS COULD TAKE YOUR BUSINESS - LET'S CHAT


I can work with you wherever you're based. Whether that's here in Northampton, in Northamptonshire, the East Midlands or anywhere else in the UK and beyond.
If you would like to work with me, here are my
copywriting Terms and Conditions
Copyright © Andrew Baskott 2019. All Rights Reserved.