About Me
Words have power. Not just any old words, mind, but the right ones, written in just the right way. Fortunately, I can save you the time and hassle of working it all out!
PAINTING PICTURES THROUGH CAREFULLY CRAFTED WORDS
You can do brilliant things with words. You can paint a vivid picture. Tell a story, excite and sell dreams. You can inspire, entertain and inform. Evoke a thought or a feeling, build trust, and even change minds.
It's something I've seen and appreciated throughout my working life. And even more so as a copywriter!
I first started out in publishing and then spent ten years working in direct mail marketing. A brief spell in print and design followed before deciding to do something very different. I turned a hobby into a profession and became a freelance photographer.
But even as a pro photographer, words were never very far away as I added writing illustrated articles and short features into the mix, too. Those same writing skills have now been seamlessly incorporated into my copywriting. To help bring you engaging and meaningful copy and content your customers will actually want to read.
So, why did I switch from photography to copywriting?
It was a decision I'd been putting off for a while. Ever since secondary school, I've struggled with an injury to my lower spine/pelvis. And now, life as a photographer was making it even more painful. So I needed to do something that didn't involve lugging 15+ kilos of camera gear around or working in awkward places. And writing seemed the most sensible alternative.
But I quite fancied doing a bit more than simply writing magazine articles. I wanted to add to my writing skills. Find a new challenge. And then spotting a brief mention of copywriting in a magazine changed everything.
So here I am, with distinction grade diplomas in copywriting and Google SEO achieved along the way.
Because photography has been such a big part of my life, you'll perhaps not be surprised to learn it helped shape my copywriting niches. From the beginning, I specialised in photographing the
great outdoors, gardens, architecture, travel
and
heritage locations
. All things that genuinely interested me. And still do.
And so, although the sectors I now write for are a little broader (interiors, for example), it seemed a shame to waste all that interest and experience. Not to mention the random bits of information picked up along the way. Because you never know when it might be possible to weave the odd nugget into a piece of copy.
I'm still creating pictures - only now with words rather than a camera. Carefully crafting just the right ones to stir imaginations. And bring places, spaces, products and services to life.
A BRIEF SNAPSHOT...
• I have a diverse copywriting portfolio.
Projects
include writing copy for...
• Luxury outdoor clothing and country lifestyle brands
• Designer watch and jewellery engraving specialists
• £1m+ modern and period design properties
• Garden design
• Architects
• Cyber-security
• Business resilience
• Health and fitness
• Photography tours and workshops, and
• Canal boat tourism
• As well close-on 10 years' experience
writing illustrated articles
and short features for various UK consumer and trade magazines. With...
• Over 30 published pieces to my name so far.
• They include ten 1000-word illustrated articles written for a garden design/history and travel series -
The Best of British Gardens
- commissioned by
The Countryman
magazine. A prestigious UK title and one of the oldest, most respected outdoors/nature/travel magazines in the world.
• Editorially, I've written on a broad range of topics. These include gardens, travel, architecture, history and, not surprisingly, photography, too - where I've written for both professionals and amateurs.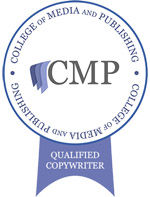 • I'm qualified too, with a Diploma (Distinction) in Copywriting (2019). And a Diploma (Distinction) in Google SEO (2020).
Both are Level 4 accredited courses taken with the College of Media & Publishing. This means I'm professionally trained and qualified. Have a peek at my
pass certificates
just to make sure.
• And finally, I'll bring precision, creativity and character to your copy. But don't just take my word for it...
Andrew writes with precision and great energy. He has a wealth of creative ideas that he can translate into copy that's persuasive, accurate and interesting to read. If you're after copy with character, charm and impact, Andrew is your man.
Lucy Van Biljon, fellow freelance copywriter and a College of Media & Publishing copywriting tutor.
For anyone needing a copywriter, we highly recommend Andrew. He's effective, efficient and knows what he's doing!
Gordana Mandic of Tyler Mandic Ltd, Architects & Fine Builders, Chelsea.
Some extra bits worth knowing
I'm proud to be a member of the
The Alliance of Commercial Writers
(ProCopywriters' Network), the UK's largest membership organisation for commercial writers. And to ensure peace of mind for both of us, I'm also professionally insured through
Policy Bee
with Professional Indemnity cover to the value of £1,000,000.
And just in case you're interested, here's a little more on life before copywriting.
A professional Photographer
For almost 20 years, I worked as a freelance landscape and location photographer capturing the landscapes, gardens, buildings and historic locations of England and Wales. As well as writing features and illustrated articles for various UK national and regional magazines.
Although I'm no longer undertaking any commissioned or
stock photography
shoots, I have an extensive collection of images that are still commercially available and are widely used in publishing, marketing, and occasionally advertising. Both here in the UK and internationally.
Of all the photographic assignments I've done, the ones I'm perhaps most proud of were those undertaken for the
National Trust
. Their photography requirements are exceptionally high, so being invited to be part of their portfolio of freelance photographers was a real privilege.
I'm an award winner too!
Back in 2012, I came 2nd in the 'Breathing Spaces' category of the
International Garden Photographer of the Year
competition. My entry,
'Evening Gold'
, went on a mini worldwide exhibition tour that included Florence, Lisbon and Sydney.
And yes, just in case you're wondering, nearly all the pictures you see on these web pages are mine, making my site a little more visually interesting and just a bit different from most copywriter websites.
... forty years of life and work summed up in one thousand words ... That, Andrew, is very clever and thoroughly well done.
Frank and Marjorie Lawley, the creators of Herterton House gardens.
FRESH, CLEAR, EVOCATIVE WRITING WITH CHARACTER AND IMPACT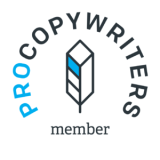 © Andrew Baskott 2022. All Rights Reserved.