About Me
Writing clear, fresh and engaging copy takes time and effort. Which is why you need a copywriter well-versed in the art of making words work. Someone like me!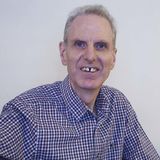 Solving your copywriting challenges
Not enough time to write? Or perhaps you lack a little creative expertise? Or simply the inclination to try? Then let me save you from all the hassle by writing the attention-grabbing copy you're after for you.
You see, I love words and the whole writing process. Which means you'll have the right mix of compelling words written in the best possible way. The result is copy that captivates your audience. Tells your story. Sets you apart from the crowd. And lets you achieve your goals.
So, whatever it is you do. Whatever the words you need. Simply
tell me what you're after
, and I'll do the rest.
The experience I'll bring to your project
• I have a Level 4 Diploma (with Distinction) in Copywriting.
• And a diverse
copywriting portfolio
. With projects for: luxury and high-end properties, garden design, cyber-security, business resilience, health and fitness, menswear hire and canal boat tourism. To name but a few.
• Plus I have close on 10 years' experience writing illustrated articles and features for various UK consumer and trade magazines. Writing was part of my services as a freelance landscape and location photographer.
• With just over 30
published
pieces to my name so far.
• Including ten 1000-word illustrated articles written for a major series by
The Countryman
- a prestigious British title and one of the oldest, most respected countryside magazines in the world.
• Editorially, I've written on a broad range of topics including: gardens, travel, architecture, history and photography.
• And I'll bring precision, creativity and impact to your project too...
Andrew writes with precision and great energy. He has a wealth of creative ideas that he can translate into copy that's persuasive, accurate and interesting to read. If you're after copy with character, charm and impact, Andrew is your man.
Lucy Van Biljon
, fellow freelance Copywriter and copywriting tutor with the College of Media & Publishing
You can catch more of my writing in my
blog
posts. Plus you can find out a little more about me and some of my thoughts on copywriting in my recent
ProCopywriters member spotlight interview
.
What can I say? Your words took me on a journey. I was fully engaged and absolutely loved the writing style!
Toni-Ann Bird, Director, Guild House Estate Agents
Words: A recurring theme
With a past that's included working in the publishing and direct mail sectors as well as print and design project management, the written word has, in many different ways, been a recurring theme throughout my working life. A background that provides some invaluable experience for the varied world of copywriting.
Finally, some extra bits worth knowing
As well as having a copywriting diploma, I'm proud to be a member of the
ProCopywriters Network
(The Alliance of Commercial Writers), the UK's largest membership organisation for commercial writers. And I'm professionally insured with
Policy Bee
, providing peace of mind for us both. With cover for both professional indemnity and public liability.
So you see, your message couldn't be in safer hands. Whatever the words you need.
I can write for you wherever you're based. Whether that's here in Northampton, in Northamptonshire, the East Midlands or anywhere else in the UK and beyond.
And, just in case you're interested, here's life before copywriting.
A professional Photographer
Before entering the world of copywriting I'd been a freelance landscape and location photographer for 20 years. And although I'm no longer undertaking any commissioned or
stock photography
shoots, my pictures are still commercially available and continue to be widely used in publishing and advertising. Both here in the UK and internationally.
Of all the assignments I've undertaken, the ones I'm perhaps most proud of are those for the
National Trust
. They have exceptionally high standards and so to be accepted as part of their freelance photographer portfolio was a very special moment. Especially as it meant they saw my work as being equal to that of some of my photography heroes. Whose names are synonymous with stunning photography frequently used by the Trust.
I'M AN AWARD WINNER TOO
In 2012, I was awarded 2nd place in the 'Breathing Spaces' category of the
International Garden Photographer of the Year
competition. As part of my prize, my picture, 'Evening Gold', was exhibited around the world.
And yes, just in case you're wondering, all the landscape pictures you see on these web pages are mine. Just to make my site more visually interesting and also a little different from most copywriter websites.
Why the switch from Photographer to Copywriter?
This was one of the most difficult decisions I've ever had to make. A long-standing injury to my spine/pelvis was making life as photographer increasingly hard. But, despite it meaning I had to give up something I loved doing, I knew I had to make a change. And writing more seemed the obvious step.
But I quite fancied doing something more than just write for magazines. I wanted to add to my writing skills. Find a new challenge. And copywriting fitted the bill perfectly. So much so, I decided to make it my main focus.
... forty years of life and work summed up in one thousand words ... That, Andrew, is very clever and thoroughly well done.
Frank and Marjorie Lawley, the creators of Herterton House gardens, Northumberland.
CLEAR, FRESH, EVOCATIVE WRITING WITH CHARACTER AND IMPACT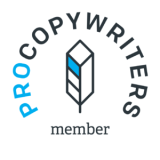 © Andrew Baskott 2020. All Rights Reserved.