About Me
Copywriting is more than simply stringing a few lines together, it's about using just the right words in the best possible way. So, what are the words you need?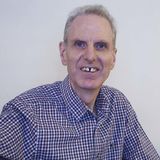 Andrew writes with precision and great energy. He has a wealth of creative ideas that he can translate into copy that's persuasive, accurate and interesting to read. If you're after copy with character, charm and impact, Andrew is your man.
Lucy Van Biljon
, freelance Copywriter and copywriting tutor with the College of Media & Publishing
Why should you hire me?
Well, I'm a trained and
Diploma
qualified (with Distinction) Copywriter. And for over 8 years, I've been honing my skills writing stuff that people enjoy reading with various illustrated articles and features written for UK consumer and trade titles. So far, I have around 30 to my name, including ten 1,000-word articles written as part of a major series for The Countryman magazine (one of the oldest, most respected countryside magazines in the World). In all, topics covered have been as diverse as gardens, travel, history and photography.
The latter topic is especially relevant because before taking up copywriting, I was a freelance Landscape and Location Photographer for 20 years (my pictures often accompanied the articles). And, yes, just in case you're wondering, all the landscape pictures you see on these pages are mine. I wanted to make it a little different from most copywriter websites and more visually interesting.
From Photograper to Copywriter
My switch from photography to copywriting was one of the most difficult decisions I've ever had to make. A long-standing injury to by back/pelvis (I did it when I was 12) was making life as photographer increasingly hard. So I needed to do something new. Writing more was the obvious step to take. But I quite fancied doing something more than just editorial writing. I wanted to add to my writing skills. Find a new challenge. And copywriting fitted the bill perfectly.
Words: A recurring theme
With a career background that's also included publishing and direct mail as well as print and design project management, the written word has, in many different ways, been a recurring theme throughout my working life. Which all adds up to some invaluable experience for the varied world of copywriting.
Away from writing, some of the things I enjoy are...
• Reading spy-thrillers. Craig Thomas, Frederick Forsyth, Charles Cumming and Jack Grimwood are some of my favourite authors. While for non-fiction it's mainly modern Military History. And Photography, of course.
• Tackling the odd crossword. And a cryptic one too, so long as it's not too cryptic or high-brow. Although it's rare that I actually complete a cryptic one.
• Walking and generally enjoying the great outdoors also feature high on my list.
• And I absolutely love custard and pretty much any pudding you can have with it.
But hate...
• Cheese. Especially when cooked. I read recently that a forensic pathologist couldn't stand the smell of cauliflower-cheese because it reminded her of her work. I rest my case! That said, cheesecake naturally isn't included - it's a pudding after all, and yes, you can have it with custard.
• Rats - well, who doesn't?
• Suduko - just can't see the point.
Finally, some extra reasons why you should hire me
Besides being someone who absolutely loves writing and, as already mentioned, has a Diploma in copywriting, I genuinely enjoy researching topics too. Something I discovered the more I became involved in researching topics for my varied editorial writing projects. And is a skill I now put to great use for clients from many different sectors. To further reassure you, I'm proud to be a member of
ProCopywriters
- The Alliance of Commercial Writers. And I'm professionally insured with
Policy Bee
, providing peace of mind for both of us.
So you see, your message couldn't be in safer hands. Whatever the words you need.
... [our] forty years of life and work summed up in one thousand words ... That, Andrew, is very clever and thoroughly well done.
Frank and Marjorie Lawley, the creators of Herterton House gardens, Northumberland.
I can work with you wherever you're based. Whether that's here in Northampton, in Northamptonshire, the East Midlands or anywhere else in the UK and beyond.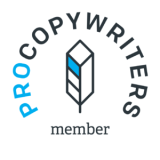 Copyright © Andrew Baskott 2020. All Rights Reserved.