About Me
Hello, I'm Andrew Baskott. Thank you for dropping by.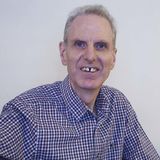 Six words sum up all that I do: WORDS WRITTEN. STORIES TOLD. PICTURES MADE.
Just the right
words written
as original, compelling and relevant copy.
Stories told
in ways to captivate your audience.
Pictures made
in your readers mind through well-written content. And a camera, through a mix of photographic vision and experience.
Looking for a copywriter who can craft words

and

pictures? Let's have a chat
'What's with all the pictures?' I hear you ask. Well, I wanted a website that looked visually interesting and different from other copywriters. Where words and pictures worked together. What I really wanted to avoid was the usual format. One that often features a generic picture of a laptop or maybe an old typewriter and perhaps a strategically placed mug of coffee. So to be really different, all the photography you see is mine.
Copywriting is a new departure for me as for the past twenty years I've worked as a freelance landscape and location photographer. But, due to an injury to my spine/pelvis in my first year at secondary school many moons ago (doing triple jump in 1975, if you must know), I've finally been forced into a change of direction and emphasis in what I do.
Photography has always been important, but I am also an accomplished writer having written for several leading UK magazines. I currently have around 30 pieces to my name, including 18 illustrated articles (10 featured in one major series). I've covered topics as diverse as gardens, photography, history and travel, in both consumer and trade titles. I love writing and so copywriting seemed the ideal new direction to take.
Copywriting is often about telling a story, which is very much a skill I've honed with my magazine writing. But there is a little more to it than that, and so I have also undertaken some copywriter training* to broaden my writing skills further. And so benefit clients.
With a background that's also covered publishing and direct mail as well as print and design project management, words have been a recurring theme throughout my working life. Which all adds up to some invaluable experience for the varied world of copywriting.
With the very latest copywriter training behind me, a genuine love of research (try writing a magazine article without any) combined with a proven ability to write, means you can be sure of compelling, intelligently written and engaging copy that's relevant to your audience. Whatever it is you need to say.
Just in case you're interested, my
photography
has been used in countless magazines, books and newspapers as well as for advertising and promotional uses. Both in the UK and internationally.
*
In 2018, I undertook the Complete Copywriting course with the
Writers Bureau
and was awarded their Certificate of Competence. Armed with one certificate, I'm now studying online for a diploma in copywriting with the
College of Media and Publishing
.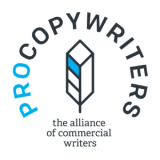 I'd love to hear from you, so please

GET IN TOUCH

for some great copywriting that can make a real difference. I can work with you wherever you're based. Whether that's here in Northampton, in Northamptonshire, the East Midlands or beyond.
Copyright © Andrew Baskott 2019. All Rights Reserved.