How to write more engaging content
Discover how to make your writing more interesting with this brief guide to writing relevant and effective copy that will keep your readers' attention.
Why is engaging content so important?
To grab your audience's attention. And keep it, is the simple answer. Because if your writing doesn't engage those reading it you'll lose them. So, how can you improve your chances? Well, telling a story or tapping into an emotion are just two ways in which you can make your writing more interesting.
Telling a story about your business is just one way you can make your writing more interesting.
Know your audience
When it comes to writing engaging copy and content, knowledge about your audience is really key as to whether you succeed or not. The greater the detail you have about them, the better you can tailor your writing to meet their needs.
What are the best engaging words to use?
I've written this post in the second person for the simple reason it's highly effective. By using "you" and "your" rather than "them" and "they", it immediately makes your writing more personable. And so is far more engaging.
Make your words count
Use short words. Short sentences. Short paragraphs. And cut the waffle and jargon too. Your writing should flow smoothly. With nothing to slow your reader down or hinder their understanding of your words.
Add Visual Interest
By including an image or two within your content you'll not only break up the words a little, you'll also be making your content far more readable. Images, particularly charts or graphs, can also help you get across more complex details in an easier way than you might with words alone.
Who is your audience? The more knowledge you have about them the better able you'll be to write relevant content.
Finally, don't forget a call to action
By making your writing relevant for the readers of your article or post, the more likely you are to keep their interest. And having kept their attention long enough to reach the end, you'll then want them to do something more. Like get in touch, browse your website, learn more. So always finish with a call to action. Which leads me on nicely...
Why not save yourself the time and creative effort needed for writing attention-grabbing content by letting me write it for you? Simply
get in touch
and tell me about the words you need.
Pictures sourced from

Pixabay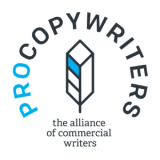 © Andrew Baskott 2021. All Rights Reserved.