The value of hiring a copywriter
WHY HIRING A PROFESSIONAL COPYWRITER SHOULD BE SEEN AS AN INVESTMENT, NOT A COST
Suppose your company needed someone to write the text for a new brochure or perhaps a direct mail sales letter. What would you do?
Your first thought might well be to simply write it yourself and save a bit of money. Hiring a professional probably wouldn't even cross your mind.
After all, anyone can write ...right? Your spelling isn't bad and does anyone really worry about punctuation these days?
But you shouldn't be too hasty. The DIY route could end up costing you a lot more than you save. Just remember all those 'simple' DIY jobs you've done around home!
If you think it's expensive to hire a professional, wait until you hire an amateur.
Red Adair
Success or Failure?
First impressions really do count, so
what you say and how you say it
can make all the difference. The difference perhaps, between your message succeeding, or failing miserably.
You know your business inside out, but that is often more of a hindrance than help when it comes to writing about it. You'll tend to concentrate on
what you do
rather than
what your customers need
. You'll use twenty words when ten would do. Unnecessary jargon creeps in... The pitfalls are many.
Grabbing Attention
Your customer's key question is always
'what's in it for me?'
. What benefit do you offer them? What is your USP? Your aim should be to grab their attention and tell them just that. Done well and they'll respond in the way you would like, whether that's to click, buy, phone, visit...
And that's exactly what a creative copywriter does: grabs their attention. And keeps it. Put simply, they make your message worth reading.
INSIDE KNOWLEDGE
True, they don't have your detailed inside knowledge of the business. But a professional copywriter does know how to research for the important details and then finds just the right words. Those words are then carefully crafted into relevant, intelligent copy that your audience will just have to read. Words that make your message really shine.
Put simply, in the words of
Leo Burnett
, a professional copywriter will write your copy in such a way as to...
Make it simple. Make it memorable.
Make it inviting to look at.
Make it fun to read.
Words have power
Writing the words yourself might well save you a bit of cash, but if the end result is a message that's boring to read, or contains errors, or perhaps is full of useless waffle, then your chance to impress is lost. First impressions really do matter. So does your business reputation.
Which is why you can't put a simple price on words alone; they're not a commodity. But they do have power. A power that is best harnessed and crafted by a professional copywriter.
MORE THAN JUST WRITING
Copywriting is so much more than just writing. And that's why you should always think of it more as an investment than a cost.
So before you go down the route of writing it all yourself in the hope that it'll do the job; pause and consider the possible pitfalls. Not to mention all your valuable time it could use up. And then seriously think about letting a copywriter work their magic for you instead. Someone like me!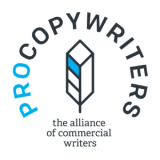 Interested? Let's have a chat.
All content and photography © Andrew Baskott 2021. All Rights Reserved.