The copywriting process
YOUR GUIDE TO HIRING A FREELANCE COPYWRITER
If you've never used a copywriter before, here is a brief guide to how it all works in 7 easy steps. Your path to compelling, creative and relevant copy.
1 | Initial Enquiry
You can contact me by simply
dropping me a line
.
For your initial inquiry I will need some basic information from you, such as what it is you need writing, a word count if possible (though I don't charge by the word) and what your time frame is and of any deadlines. However, to enable me to fully provide you with a bespoke project cost (and indeed to complete your project) it is really helpful if you can provide me with as much information as you can at an early stage.
To help you write a detailed brief, I've produced my
Copywriting Project Brief Questionnaire
. Not every question will be appropriate or relevant, but if you can include as many of the details listed as possible it will make the process of completing your project much easier. Your brief will also ensure that the words I may write for you are exactly what you are looking for. If easier, I can always call you and we can go over the questionnaire together.
2 | Copywriting Proposal
Having obtained your brief and possibly spoken with you, I will send you a bespoke quote stating how much I will charge you for the project, timescales and my terms. The total cost will be based on how much research I need to do and a rough estimate of the time it will take me. A bespoke project quote, rather than one simply based on the number of words or time taken, means that you'll know exactly what you're paying from the outset. The fee won't change unless the project scope changes significantly once everything has been agreed and work commences.
Your bespoke project fee includes:
Initial consultation/brief preparation
Research
Creative process and writing the first draft
Two sets of revisions (if needed)
Final checks
Delivery of the completed project - usually as a Word document or PDF
3 | Confirmation of the project
If you like the proposal/quote, then we're good to go. I will require from you a written confirmation (by email or letter) confirming the details of the project brief, the agreed timeline and the price. You can see my
standard terms and conditions here
. By agreeing to work with me, you will be deemed to have accepted these terms and conditions. I will ask you for a 50% deposit before I start work, with the final 50% payable within 14 days of invoice date. All payments to be made by BACS.
4 | Research
At this point, especially for a bigger project, there may be some more work for me to do on the project brief. This is where some of the points raised in my questionnaire come into play. Perhaps you have particular competitors you'd like me to look at, or you have specific customer feedback you'd like to be addressed in the copy. It may also be useful for me to see some of the past literature you've had produced. Research is vitally important, because this where I get into the nitty-gritty, researching your business and your audience. For me, research is also an enjoyable part of copywriting, to help me find the compelling story that will engage your customers.
5 | Now for the creative bit
It's time for me to start writing. Once I have completed a first draft, I will send it to you in Word format. For bigger projects, you may want to see the first paragraph or two of copy just to make sure I'm on the right track. Just let me know if you do before I start work.
6 | Feedback
Upon receipt of the first draft, it's over to you for your feedback. I want you to be 100% happy, the writing is, after all, specific to your business and needs to convey your message in the way that you want it to. Constructive criticism and honest feedback will help me to achieve the best result for you. Hopefully, I'll get it right first time, but there are two rounds of revisions included within the quote should you wish me to make any changes (so long as any changes fall within the agreed scope of the project). The final draft stage is reached once any necessary changes have been made. Once done, I will then make my final checks and then ask you to sign a release letter confirming your acceptance of the content.
7 | The final invoice
Once you sign the release letter, I will send you an invoice for the remaining 50% of my fee. Payment is due within 14 days. All payments to be made by BACS (bank transfer).
INTERESTED? LET'S HAVE A CHAT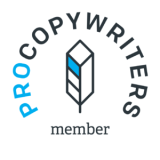 © Andrew Baskott 2021. All Rights Reserved.