Projects
I've had the privilege of writing copy for some fabulous people and brands. Here are some of the copywriting and editorial projects I've loved working on so far.
I've written...
• Punchy, evocative and emotive copy as part of a brand awareness campaign for Bradshaw Taylor, a high-end outdoor clothing and country lifestyle brand. Intended uses included advertising, emails, social media and web banners. Among their outdoor clothing brands are
Tentree, Sherpa Adventure Gear and Schoffel
.
• Advertising feature copy for a photographic tour and workshop company specialising in photography adventures in the UK and worldwide.
• Brochures and supporting copy for a proposed renovation and building of new luxury apartments and penthouses in S.E. London for Tyler Mandic Ltd. A Chelsea-based firm of high-end architects and fine builders.
• Content for a whole website rewrite for designer jewellery and watch engraver, John Dearden Engravers.
• Multiple web pages for MimeSURE, London-based cyber-security, business resilience and archiving specialists.
• Property marketing brochures for £1m+ luxury and period properties for Guild House Estate Agents Ltd. Each bespoke brochure was written in a very non-estate agency style.
• Email marketing letters for a new London photographic studio.
• Leaflet copy for a Northamptonshire-based specialist freelance garden designer and soft landscaper.
• Multiple taglines for use in a video promoting The Epicentre, a retail brand of Bradshaw Taylor - the home of luxury outdoor clothing and country lifestyle brands.
• A 1200-word web page article on the History of Engraving.
• Advertorial copy on high-end listed building renovations for central London architects, Tyler Mandic Ltd.
• A 10-part series of print articles - The Best of British Gardens - commissioned by
The Countryman
magazine. Each 1000-word
illustrated article
covered the topics of gardens, design, architecture, history and travel. I undertook the photography, too.
What can I say? Your words took me on a journey. I was fully engaged and absolutely loved the writing style!
Toni-Ann Bird, Director, Guild House Estate Agents.
As you can see, I've written for a whole host of different projects for many different sectors. And not just my specialist niches. From advertorials to web pages, there are all types of writing
services
I can help you with.
PAINTING PICTURES THROUGH CAREFULLY CRAFTED WORDS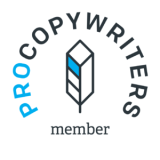 © Andrew Baskott 2022. All Rights Reserved.