My Services
Your guide to my freelance Copywriting Services and Rates. For engaging copy with character and just the right words, it's all you need to know.

ACHIEVING YOUR GOALS THROUGH THE POWER OF WORDS
No one is quite like you. Your story is unique. And that's why I'll bring you persuasive copy with character and the essential words
you
need. Words that will resonate with your ideal audience. Make them feel something. Stir their emotions.
Because when you use just the right words, the easier it is to...
• Persuade
• Inform
• Excite
• Inspire
• Entertain
• Win hearts
• Change minds
• Build trust
And entice your audience into...
• Buying your products
• Using your services
• Exploring your world, or
• Supporting your cause
In fact, with just the right words, your possibilities are almost endless.
But writing creatively to evoke a feeling isn't for everyone. Which is where I come in - I'll write your copy for you. Saving you time, money and a lot of hassle in the process. Leaving you to get on with the things you'd much rather be doing! The things you do best.
So what are you waiting for?
HERE ARE JUST A FEW OF THE PROJECTS I'VE WORKED ON
I've written...
• Punchy, evocative and emotive copy as part of a brand awareness campaign. Uses included advertising, emails, social media and web banners, for Bradshaw Taylor, a high-end outdoor and country lifestyle brand. Their outdoor clothing and equipment ranges include Tentree, Sherpa Adventure Gear, Schoffel and Keen Footwear.
• Development proposal brochures and supporting documents for a luxury penthouse development in S.E. London for Tyler Mandic Ltd, a Chelsea firm of high-end architects and fine builders.
• Content for a whole website rewrite for specialist jewellery and watch engraver, John Dearden Engravers.
• Multiple web pages for MimeSURE, cyber-security, business resilience and archiving specialists.
• Advertorial copy on listed building status for architects firm, Tyler Mandic Ltd.
• Email marketing letters for Myrtle Studios, a London photographic studio.
• Leaflets for Pots of Style, a high-end garden designer based in Northamptonshire.
• Property marketing brochures for luxury and period properties for Guild House Estate Agents Ltd - each bespoke brochure written in a very non-estate agency style.
• A 10-part series of articles - The Best of British Gardens - for the Countryman magazine. Each 1000-word print article covered the topics of gardens, design, architecture, history and travel. The series was also illustrated with my photography.
• Multiple taglines for use in a video promoting The Epicentre, a retail brand of Bradshaw Taylor - the home of luxury outdoor clothing and country lifestyle ranges.
Thank you so much, Andrew - this is great! You've really nailed the evocative copy we were after. And with so many options for taglines, we definitely have that part covered too.
Emma Mathias, Bradshaw Taylor - the home of top clothing brands for the great outdoors.
I can write for pretty much any sector on any topic. But I especially love writing for the great outdoors, property, interiors, garden, travel and photography sectors. So, whatever your project might be, I can help you. To find out how simply
get in touch
and tell me about the words you need.
I'm happy to write for any of the following...
| | | |
| --- | --- | --- |
| Advertising copy for Print and Digital | Case Studies | Sales Email / Letter |
| Advertorials / Advertising Features | Newsletter copy | SEO-friendly Articles |
| Articles and Features | Press Releases | Taglines, Straplines and Slogans |
| Brochures, Cards, Leaflets, Posters etc. | Product Descriptions | Web Pages |
But if you're looking for something not shown, please let me know for I may still be able to help you. Or at least suggest one of my fellow copywriters who might.
Plus, I can also help you with:
COPY-EDITING
This is where I can add a little polish to the words you've already written. To make your words really shine. Whether it's for your website or printed material, I can check that what you've written makes sense. That it's clear and concise throughout and provide you with advice where it isn't. Or, if it only a small section or two, I can re-write the text for you. I'll also check for any errors in spelling or grammar, and correct them for you.
And, where appropriate, I can also shuffle your own sentence/paragraph order around a little to improve flow or emphasis. Since, to slightly rephrase a line by the late, great Eric Morecambe, you might be...
"Using all the right words, but not necessarily in the best order."
PICTURE SOURCING AND RESEARCH FOR COPYWRITING PROJECTS
With 20 years' spent working as a professional freelance landscape and location photographer, I know a thing or two about the art of photography. Especially what makes a picture work. You can find out more from my
stock photography
page.
And finally, something you might be itching to know!
HOW MUCH IS THIS GOING TO COST?
When it comes to sharing their prices with you, you'll find many UK copywriters are a bit shy. But I always like to know how much something might cost me, and assume you will too! So here's a guide to my
copywriting rates
.
Great work, Andrew! The additional content you've written for us is brilliant.
Abner Almeida, Director, MimeSURE Ltd - specialists in cyber-security and business resilience.
FRESH, CLEAR, EVOCATIVE WRITING WITH CHARACTER AND IMPACT
I can write for you wherever you're based. Whether that's here in Northampton, in Northamptonshire, the East Midlands or anywhere else in the UK and beyond.
My copywriting Terms and Conditions
will apply to all assignments.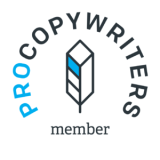 © Andrew Baskott 2021. All Rights Reserved.