Copywriting Services
Copywriting for the outdoor, property, interiors, gardens, photography, travel and tourism sectors. Covering everything from advertorials to whole websites.
JUST THE RIGHT WORDS, WRITTEN IN JUST THE RIGHT WAY...
After all, copywriting isn't always about writing to sell. It can be about nurturing your audience, too. So, whatever your message. Whatever your ultimate aim might be, I'll write just the words you need.
I can help you with copywriting for...
Advertising Features / Advertorials / Promotional and Sponsored articles
• Brochures, Company Reports, Flyers, Guides, Leaflets, Postcards, Posters, POS etc.
• Case Studies
• Direct Mail Sales Letters
• Editorial articles and features for print
• Emails & Newsletters - News, Launches, Promotions etc.
• Product Descriptions
• SEO-friendly Articles and Blogs
• Taglines, Straplines and Slogans
• Website Copy and Content
But if you're looking for something else, please let me know for I may still be able to help you. And if not, at least suggest a trusted fellow copywriter who might.
Thank you so much, Andrew - this is great! You've really nailed the

evocative copy

we're after. And with so many options for taglines, we definitely have that part covered too.
Emma Mathias, Bradshaw Taylor - the home of luxury outdoor clothing and country lifestyle brands.
I write mainly for anyone or anything connected with the UK
Great Outdoors, Property, Interiors, Garden, Photography, Heritage
or
Travel
and
tourism
sectors. But if that's not you, don't worry because I always welcome the chance to write about something completely different. Just say!
SO, JUST HOW MUCH IS ALL THIS GOING TO COST YOU?
When it comes to sharing their prices with you upfront, you'll find many UK copywriters are rather shy. But I like to be a bit different. So, to save you some time, here's your rough guide to my freelance
copywriting rates
. At the very least, you'll see if my rates and your budget are a good fit.
ADDITIONAL SERVICES YOU MIGHT ALSO BE INTERESTED IN...
COPY-EDITING
For when, to slightly rephrase the famous line by the late, great Eric Morecombe, you may be
'using all the right words but not necessarily in the best order.'
Copy-editing is where I may be able to add a little polish to the words you've already written. To make them really shine. Whether for your website or printed material, I can check that what you've written makes sense. And that your copy is clear and concise throughout and highlight where it isn't. Or, if it's only a short section or two, I can rewrite the text for you.
I'll also check for any errors in spelling or grammar and correct them for you. And, where appropriate, I can also shuffle your own sentence or paragraph order around a little to improve flow or emphasis.
STOCK PHOTOGRAPHY & PICTURE SOURCING FOR COPYWRITING PROJECTS
With 20 years spent working as a professional freelance landscape and location photographer, I know a thing or two about the art of photography. Especially what makes a picture work. Take a look at my
stock photography
page to find out more.
Great work, Andrew! The additional [web] content you've written for us is brilliant.
Abner Almeida, Director, MimeSURE Ltd - specialists in cyber-security and business resilience.
My copywriting Terms and Conditions
will apply to all assignments.
FRESH, CLEAR, EVOCATIVE WRITING WITH CHARACTER AND IMPACT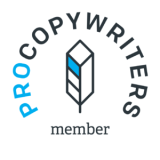 © Andrew Baskott 2022. All Rights Reserved.